No one can see into the future (unless you have a crystal ball!) but one thing that's for certain is technology will play a very large role in everything we do, even more so than it already does. As things become 'smarter' so to must our approach and our understanding of how technology works.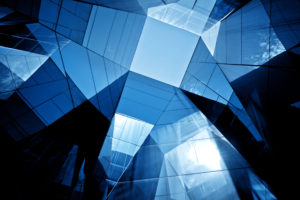 Cutting edge solutions for issues that exist (and even those that don't yet) is what good technology and innovation does, and at the recent China Glass 2017 exhibit some of the world's best and brightest were able to show off their plans for the future:
"With the IG line B'COMFORT Bystronic glass presented a solution for manufacturing of gas-filled insulating glass units at an excellent cost/performance ratio in the proven Bystronic glass quality including high productivity, a compact system layout and numerous individual expansion levels.
During the daily live demonstrations, visitors were able to reassure themselves that working with the line is reliable, quick and precise while also gaining an ideal entry into the field of industrial insulating glass production. Furthermore, the B'COMFORT offers an inexpensive way to quickly expand insulating glass production capacities: Up to 800 gas-filled insulating glass units can be produced in rectangles or shaped formats per shift.
Included in the B'COMFORT has been the new sealer for continuous, automatic sealing of varying glass formats and dimensions. An excellent sealing quality is achieved due to the volume-controlled dosing system close to the nozzle. The corners are homogeneously sealed and the free access to the operator side leads to an easy glass off-loading. (source: bystronic-glass.com)
At Cornwall Glass, your Cornwall Glass experts, we work closely with our clients to help fulfill all of their specific glass needs. Contact us to learn more about our products and services!