Ontario has already been hit with some record-breaking Winter temperatures this season – and we still have a few months to go. With temperatures reaching below -40 degrees, coming home to a warm and cozy home is a Winter essential.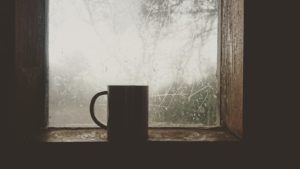 With an average of 15% of your home's heat escaping through the windows, blocking out the drafts will help save your money and save you from catching a cold. Without proper insulation, drafty windows allow cold air leak into your home, making for uncomfortable and chilly Winter nights.
Here are a few ways that you can fight off the cold and effectively insulate your windows this Winter:
Heavy Curtains. One simple way to keep in the heat and keep out the cold is with heavy or layered curtains. Some curtains are made with built-in thermal backing; otherwise, opt for drapes made out of velvet or heavy linen to help block out the drafts from your windows.
Caulking & Weather Stripping. This window weather-proofing duo is one of the best ways to block out those chilly Winter winds. Caulking refers to applying a putty-like substance to the exterior perimeter of your windows, creating a continuous wind-blocking seal between the glass and the siding. Weather stripping is done on the interiors of windows, sealing the gaps of the moveable parts of the pane that allow it to open and close.
Window Film. This thin layer of insulating film is similar to a large transparent sticker that is placed directly on top of windows to provide an extra layer of protection from the cold. But be wary, applying the film to your windows will cause them to lose their perfectly clear appearance. This film is probably used best on a few windows that are not in plain view.
Draft Snakes. Don't worry, these snakes aren't the slithery scary kind. Draft snakes are used to block out cold air that seeps in from the bottom of a door or window. They are budget-friendly, long thin pillows that can be bought or easily made at home.
Replace Windows. Contrary to popular belief, it is possible to replace your windows during the Winter. In fact, it is possible to effectively change windows in up to -20 degrees. The Winter is also a great time to identify any problems or weaknesses your windows may have, as you will able to see them interacting with the cold weather.
Contact us for all of your window and specialty glass needs!