As time moves forward, it's the hope of everyone (whether as individuals or as part of businesses, organizations, etc. that collectively help make the society which we're all a part of) that we're growing and evolving in a positive way.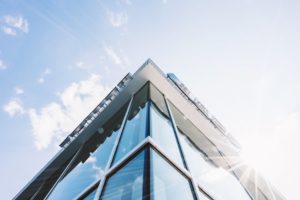 The building glass market experienced rapid growth last year, and the sky's the limit to how far it can go…no glass ceiling.
"Global Building Glass Market is expected to grow at a significant CAGR in the upcoming years as the scope and its applications are increasing across the globe. The factors that propel the growth of the Building Glass Market include increasing demand, rapid urbanization & industrialization, growing number of construction and renovation projects, wide range of applications, and technological innovations. In addition, glass features such as UV protection, heat insulation, noise control, aesthetic appearance, etc. also contribute to the growth of market." (source: marketwatch.com)
At Cornwall Glass your Cornwall glass professional, we stay up to date with the latest in glass innovations in order to best accommodate our clients for all of their glass projects. Contact us today to learn more!