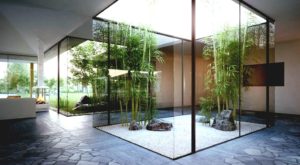 Glass has always been an important part of any structure (whether home, business or otherwise) and it appears as if it's use will only continue to be more varied and appreciated as time progresses.
"Using glass to create spacious interiors Glass gives an illusion of a free-flowing space and adds to the eclectic element. The use of glass is expected to increase in interior décor, in 2017. With spaces becoming smaller, glass can also be used for partitions to save space and for aesthetic purposes. It can be used in multiple applications and this versatility gives it an edge over other synthetic materials."
Here at Cornwall Glass, your Cornwall glass experts we're happy that to help provide the right type of glass for any project (big or small) to complete the perfect structure, custom furniture, door, window, awning, railing or anything else that your heart desires. We look forward to a clear and bright 2017 and beyond!