A big part of what makes glass so unique and resilient is how multi faceted it is; where and how glass is used continues to evolve, but the staples such as windows and doors will always make a great impact in terms of style and function.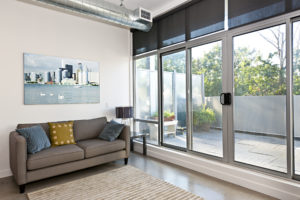 When it comes to sliding doors especially, the following are some great reasons why they make a great option for your home/business:
"Secure Access
Physical distance between living areas indoors and out only reinforces the perception of the two as separate and apart. A sliding glass door can erase that distinction, encouraging the homeowner to view the deck, porch, or patio as a natural, accessible extension of the home's square footage.
Abundant Light
Beyond delivering the practical advantages of daylight, sliding glass doors can also have an impact on the perception of a space. More light, combined with better sight lines, often makes a room with a sliding glass door feel larger than it really is.
(Donna Boyle Schwartz, bobvila.com)
Regardless of the type of glass project you have in mind, let Cornwall Glass your Cornwall glass expert be your choice to get it done effectively. Contact us to learn more!