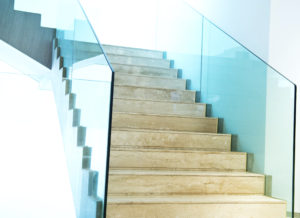 Windows, certain doors and mirrors are parts of the home that are made from glass, but there's been a shift. Those items are staples in any home and their effectiveness and glass composition won't change any time soon, however there are other parts of the home not traditionally made from glass that are now going that route.
Whether it's a trend or a movement toward a different style of home, the idea of glass in unconventional places is becoming more commonplace. Banisters and railings (usually made from iron or wood) made from glass not only make for a conversation starter in any home, but are able to create a more open looking space as well. Glass railings also work well on outdoor decks and balconies.
If you're looking to change the look of your home and embrace the use of glass in traditionally unconventional places, consult with a Cornwall Glass specialist. They will be able help with any custom glass project.