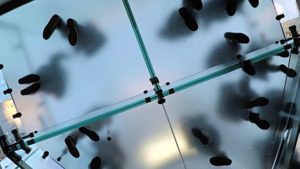 When you think of glass and glass products, windows, doors, and storefronts are the things that usually first come to mind. However the uses, capabilities and glass industry as a whole is much more than that! There are special custom glass projects that can be created based on certain criteria to meet the needs of any individual/business.
Glass flooring is something that may not immediately come to mind, but it's a market that is growing by leaps and bounds. The uses for glass flooring include: museums and special exhibits, buildings that want to offer a 'floating on air' experience, boats (so you can explore the sea wildlife from a safe distance), etc.
Glass flooring is just one of many different specialized custom glass projects that Cornwall Glass, your Cornwall glass specialist is able to offer. When you contact us with the specific details of your project, we can help bring it to life.