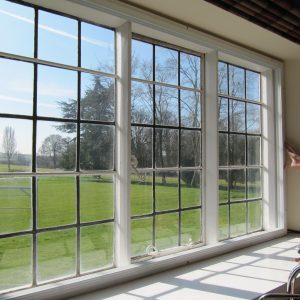 Summer brings on a whole other ball-park of upkeep for your windows to protect against the heat and the crazy weather. There are various options to summer-proof your windows to keep your space cool, energy efficient and moisture free. Consider these window renovations this season:
Awnings: Window awnings can reduce solar heat gain in the summer by up to 65% on south-facing windows and 77% on west-facing windows. You can use an awning to shade one window or have an awning custom-made to shade the entire side of your house.
Films: High-reflectivity window films help block summer heat gain. They are best used in climates with long cooling seasons, because they also block the sun's heat in the winter.
Storm Windows: There are two types of exterior storm window panels: single and combination. Single storm panels are made of glass, rigid plastic, or plastic sheeting. A combination panel consists of two windowpanes and a permanent screen over the window. In the summer, you can slide one of the panes up and the screen down for ventilation. Exterior storm window panels need to be custom-made.
Don't go through the summer over-heated and damp when window options are just a call away! For your glass window replacements and renovations, contact Cornwall Glass, your glass experts.