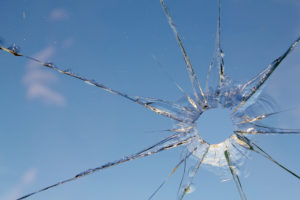 Breaking your storefront window can cause a panic and will need immediate repair. Whether it be from a break-in or an accident, the broken glass can be dangerous for surrounding areas and will need safety precautions to prevent outside forces in your building. Follow these steps in case of your glass storefront breaking:
Careful Clean Up: Cleaning up the broken glass will be done with high safety precautions such as ground coverings, safety gloves and boots. Excess glass will be carefully discarded from the window sill using specialized tools to get in the window cracks.
Prep: Once all the glass is removed from the frame, new preparations will need to be made for a new window. Buffing and painting the frame will be required for a smooth surface.
Window Replacement: After the frame is fully prepared a new window sheet will be replaced.
Additional precautions can be done to prevent window breakage such as weather resistant glass or alarm features. If you are ever in the situation where you are waiting for assistance, carefully board up window using wooden planks or cardboard until professionals arrive. For your glass repair contact Cornwall Glass, your glass experts.