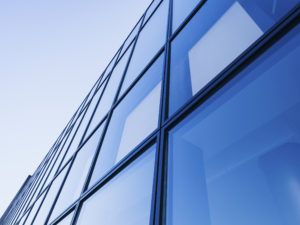 When it comes to sleek design, nothing compares to glass. No matter the project or where you need the glass, the right custom glass experts are able to create the perfect item for you.
The tinting of glass is something that can alter and enhance any glass project. Here are some of the benefits that tinting can provide for commercial glass projects.
"The Overall Look – People will judge you by your professional appearance. Make the best impression with decorative window films on your building or in your office. Commercial window films today offer a large selection of styles and designs to suit almost any environment.
Security – The glass and windows may be the one of the most vulnerable parts or your building. Safety in the workplace should always be top priority, and commercial window films are available in a thick, security window film versions, which helps hold window glass in place if shattered. This feature can reduce the chances of burglary, property damage and even personal injury.
Cost-Effective – Facilities of any size will save money by maintaining a consistent balanced climate. Businesses will see an immediate return on any window tinting investment when commercial films are installed by lowering the energy and operating costs every month."
For all of your home/business custom glass needs make sure to contact your Cornwall Glass specialists.