Modern technology is a wonderful thing; it allows what once may have seemed like a distant dream to become a reality. It also provides an opportunity for that realized dream to be as safe and effective as possible.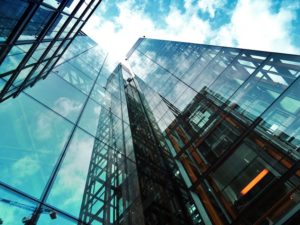 Safety is always a top priority for all glass related projects, and even more so when it comes to commercial projects and glass being used for buildings and skyscrapers. Strict standards for building development can ensure an even safer structures. 'We should not be having glass falling out of buildings, if everything is followed and controlled correctly. However, things happened. It's hard to say exactly what the wind speed is going to be 200 metres above ground at any given time during the year. And it's always a good idea to have some kind of safety net. Suction depends on the height, the velocity of the wind, the wind speed, the direction of the wind and also the shape of the building itself.' (source: cbc.ca)
At Cornwall Glass your Cornwall glass specialist we take all necessary precautions when it comes to every glass project. Contact us to learn more about how we can help you today!