Keeping things clean has immediately recognized benefits (more pleasing to the eye), but can also have a greater impact beyond just what is seen, especially during the initial formation process.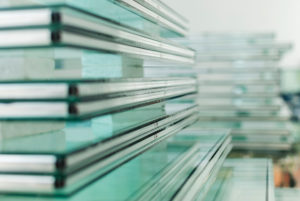 "Though the glass tempering process itself is very important to meeting the specifications of the finished product, as important (or maybe even more so) is pre-processing glass before it goes into the furnace. This pre-processing includes cutting, edging and glass washing.
Washing the glass after cutting, edging and handling cleans the glass of any debris, dust and glass chips that may still be on the surface of the glass. If there is any surface protection on the glass, such as coatings to enable safe handling or protect it from damage, washing can also remove these and any resulting residue.
The benefits of removing these impurities before the glass enters the furnace are twofold. First, any dirt or glass dust that's on the glass can damage the glass during the tempering process, leaving scratches, pockmarks and dents in the glass.
While debris may not be visible directly after tempering, little bits of dust and glass chips adhered to the glass can be dislodged during later cleaning methods (window washing, scraping) leaving scratches across the glass.
Second, washing glass early in the glass tempering process also keeps these impurities out of your furnaces. Once inside a furnace, these impurities adhere to ceramic rollers, leaving them to not only attach themselves to later pieces of glass coming through, but also increasing wear and shortening the rollers' lifespan." (source: glassonweb.com)
Here at Cornwall Glass your Cornwall glass experts, we ensure that the products and services we provide for all glass projects are of the highest quality. Contact us to learn more!