You are what you surround yourself with; from the company you keep to the products you use, quality means everything. Taking the time to determine exactly what it is that you want (and need) is the first step toward making it happen. Investing in yourself or the space you spend a lot of your time is always a good idea.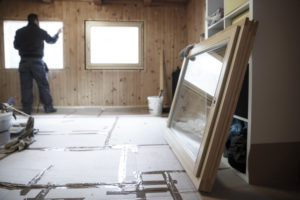 When it comes to glass, custom projects that utilize specialty glass are a great way to stand far and away from what others are doing. Here are some of the benefits of speciality glass to take into consideration:
'Stained and Etched Glass Windows
When people hear the words "specialty window glass", the first thing that comes to mind is usually either stained or etched glass. Windows are focal points in any room, and making that focal point even more attractive can quickly be done by using one of these classic techniques. Both stained and etched glass windows are available for purchase already created, but the most unique forms of either are definitely custom-made jobs.
The "Unseen" Advantages of Specialty Window Glass
Unlike normal windows, specialty window glass is typically intended to obstruct, impede, or hinder what would otherwise be transparent. This opaqueness can be used to your advantage in several differing settings. Since much specialty window glass inhibits peeping, it is especially popular for front doors and bedroom/bathroom windows. For larger picture windows, these panes can block large amounts of sunlight in order to conserve the air conditioning as well as reduce the chances of furniture or carpet fading.' (Jon Nunan, homeadvisor.com)
At Cornwall Glass, your Cornwall glass specialist we can help with your custom glass project. Contact us to learn more!